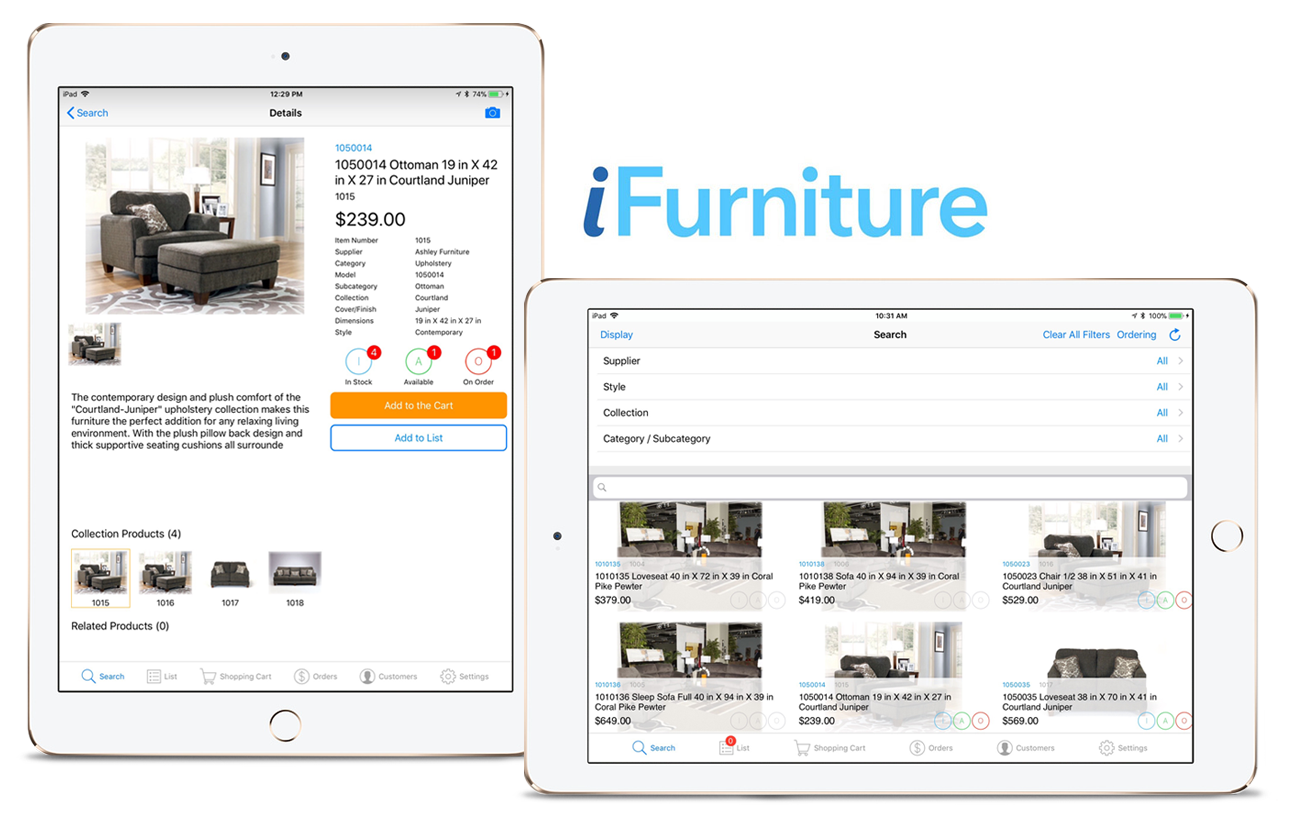 iFurniture Point Of Sale iPad App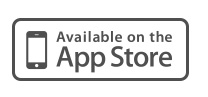 In a retail furniture store, customers are much more receptive to seeing an electronic image than they are the hard-copy photo in a catalog, especially since there's no time lag while retrieving the photo. The iFurniture app gives customers a plethora of information without a salesperson hauling out product catalogs. Another huge benefit is the inventory and availability of the item the customer is considering is displayed in real time ensuring a good sale.
The sales associate can show the customer everything – standing right there by the customer's side. Besides finding and keeping track of what the customer's in the store for, iFurniture can also help the salesperson increase ticket sales and the store's margins by showing coordinating merchandise that goes with the core product. Once a customer chooses a sofa, for example, the app can show other upholstery, tables, lamps and rugs to go with it. It also can prompt sales associates to suggest other ancillary products. People forget to sell protection programs (for upholstery, leather and wood), so you can put this in as a related item. It's a very "Amazon-ish" feeling… 'customers who liked this bought this.' It's up-selling in vignettes. It [video_lightbox_youtube video_id="tDQCaNcFXVs&rel=false" width="640″ height="480″ anchor="increases margins"], close ratios and average tickets. That's what retailers have to do to survive in these economic times.
While the current application is designed to work with Furniture Wizard's Retail Furniture Software, the developers said they plan to offer a future version that will allow retailers not using Furniture Wizard to integrate with their existing POS application.
Read the related article in featured in Furniture Today.
iFurniture POS in Action
Using the power of Furniture Wizard and iFurniture, you can easily browse through all the items in your inventory sorted by any criteria you desire. You can even sort by availability making the sale of in stock items a whole lot easier! Sorting your inventory by related items makes the extremely important "Add on Sales" a simple task. Adding items to your iPad from Furniture Wizard is as easy as clicking a button- that's it, your inventory with images is loaded into your iPad. Imagine the power of an iPad with your complete inventory in the palm of your sales teams hand.
If you are an Ashley dealer, we have the added benefit of Ashley Furniture Integration showing in real time all the inventory from Ashley Furniture. You can also see Ashley Furniture's current and future Ashley inventory- all without leaving your customers side. Now that is an amazing point of sale feature our retail furniture software offers. Get A Free Demo and see why Furniture Wizard retail furniture software is the most cutting edge Furniture Store Software Available.