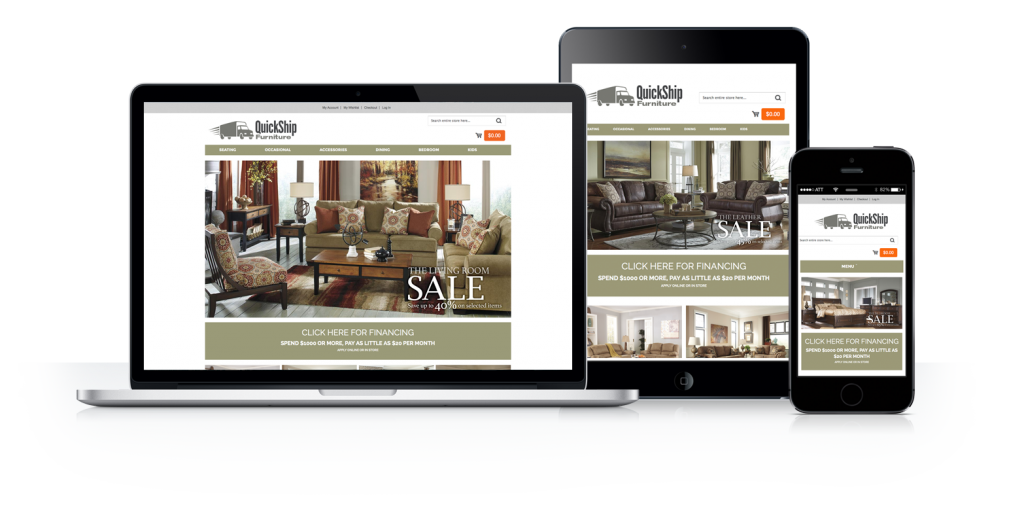 Furniture Wizard offers online solutions to help you diversify your business.
Our eCommerce websites tie directly to Furniture Wizard's inventory: Select the items you want on your website and merchandise them like you would your store. Once a sale is created, import it back into Furniture Wizard to complete the process. Easy!
Design
Our websites are created with the idea of consolidating your brand on-line and giving you full control of your inventory web content. We create websites that make for a meaningful user experience that will drive customers to your door.
Choose from one of our custom designed themes and then take it up a notch by adding your logo, changing the layout, colors, fonts and graphics. Our experienced web developers will customize your website according to your needs.
Upload your own custom slider images and graphics to attract new customers, you can even embed youtube videos. We'll help you along the way with the specifics to get you up and running in no time.
Our websites are Search Engine Optimized (SEO) and Mobile-friendly: the responsive layout will adapt to the viewport of any device or browser.
Every website is built upon a 3 layer navigation architecture, and offers multiple cross navigation search options and filtering that makes for a sleek navigation.
Integration
Using Web Wizard Toolkit – our website content management system – you can bulk upload your Furniture Wizard inventory to your website in a matter of minutes.
Seamless inventory importing from your Furniture Wizard application.
Edit your web data. Change a title, add a description, edit prices; you can basically edit every aspect of your website inventory's data.
Use the Description Builder to bridge the gap between the Suppliers data and your Retailer needs.
Advanced features like Custom Stock Management, Layered Navigation by Attributes, Featured Items, Account Creation, Ask Store for Quote and Text rewrites for prices.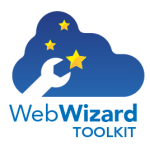 eCommerce
Take the next step and start selling online; our flexible websites can be switched to a full blown online store in a few easy steps to create a complete eCommerce solution.
Secure eCommerce platform with easy One Step Checkout, editable shopping cart, discount coupons and many other features.
Advanced controls for trading areas, multiple freight and shipping options.
Configurable payment methods.
Intelligent tax calculations by zip code recognition.
Easily import online transactions to your Furniture Wizard application
Toolkit Video Tutorial
Click on the button below to watch a quick tutorial on how our Website Content Management System works.
[video_lightbox_youtube video_id="kFWl5FQWKZw&rel=false" width="756″ height="424″ anchor="Toolkit Video Tutorial"]
Portfolio
Click here to view a selection of our Top Customer website designs
Click here to flip thru our collection of ever-growing pre-designed themes