Import into Furniture Wizard the full Coaster catalog data and images with a click of a mouse.

Ashley Furniture and Furniture Wizard have worked hard to bring you the easiest and most convenient way yet to run your business.
You can now check the stock of Ashley inventory, send purchase orders and now, we are proud to announce that we can easily integrate the entire Ashley Catalog directly into Furniture Wizard. This integration of our retail furniture software with Ashley Furniture, the worlds most popular furniture brand, makes your life a lot easier. No more having to use an outdated catalog or take a sale and realize a few days later the items you sold are dropped! Your inventory from Ashley is updated in realtime.
Our latest updater will also automate Adds, Drops, and updates to your Ashley lineup. When new products are introduced, discontinued or have price changes this new toll will update furniture wizard for you. It will also download any new available item images.
Drop-ship e-commerce
Our Ashley Furniture integration has been greatly enhanced. Sales made either from our e-commerce web sites or desktop application can be instantly sent to Ashley for drop shipping directly to your customer's home. Requires proper account authorization.
Includes entire product lineup
Handles Adds, Drops & Changes
Product Images
Instantly send Purchase Orders via EDI
ASN Receiving & UPC barcode compatibility
Instant availability from desktop or iPad app
Order Acknowledgements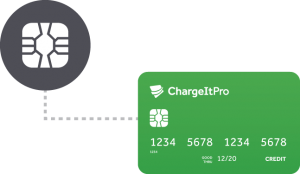 One-step payment processing
Furniture Wizard and ChargeItPro have teamed up to provide you with a one-step solution for processing payments. With Furniture Wizard and ChargeItPro on your side, you're free to focus on your core business — not your payment processing technology. Furniture Wizard and ChargeItPro will prepare you for EMV and NFC payment methods – including Apple Pay and Google Wallet – and other emerging technologies.
Furniture Wizard's integration to QuickBooks® gives you complete control of your store, with Furniture Wizard maintaining control of your Inventory, Customers, Special Orders, and your Receivables.
QuickBooks is then used for entering your Expenses and payables, for your General Ledger Reports such as the Profit & Loss Statement & Balance Sheet, and finally as a check register.
The information sent from Furniture Wizard to QuickBooks® includes your suppliers, allowing you to pay any bills incurred from your suppliers, any payments that have been received for that day, customer information to be associated with the payments; and finally your invoices are transferred over to QuickBooks® once they have been completed.
Furniture Wizard allows you to track activity on an invoice from the time the order is placed through to actual delivery. It is important to understand each stage of an invoice, as it is prepared.
Only invoices that have been created, delivered, and completed are downloaded into QuickBooks®. Invoices that are still pending are considered sales orders and are not transferred with the export to QuickBooks® feature.
Newly Improved Quickbooks Integration
Newly Improved Integration
Single Click Synchronization
Complete Customer Data
Automated Accounts Receivable
Enhanced Accounting Control
Less Steps / More Information